Drywall Repair & Texturing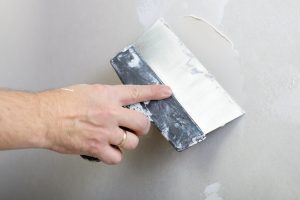 Excellent Drywall Contractor Tulsa OK
Tulsa knows who to call when you have a need for drywall repair or drywall texturing - the friendly drywall contractors at Tulsa Complete Painting. Not only do we provide the best painting services in the business, we also handle all types of drywall repairs and offer a variety of drywall texturing options.
Professional Drywall Repair
Has your drywall seen better days? Did a recent move leave your drywall with scratches and indentions in it? Did an accident knock a hole in your drywall? Has your drywall been damaged by moisture, mold, or mildew? Do you need a full drywall replacement or help with drywall patching and sealing?
If you need help with drywall repair, interior painting, exterior painting, cabinet refinishing or epoxy flooring in Tulsa, please don't hesitate to contact us. We are drywall repair experts and can help with all manner of drywalling projects be they large or small. Call today 918-351-2555
Drywall Texturing Service in Oklahoma
If you'd like a more interesting texture on your wall than simply a flat surface, we would be happy to discuss different patterns and designs we can add to your drywall. Textured drywall can be professionally applied in a number of different ways, and we would be happy to discuss all the options available to you. We are interior and exterior wall specialists, and can do some very creative things with drywall including acoustical walls, ornamental plaster walls, stucco, and drop ceilings.
If you'd like to learn more, please contact us and we will let you speak with one of our friendly drywall experts. We also offer 100% up-front pricing and totally free quotes for your project. Call 918-351-2555