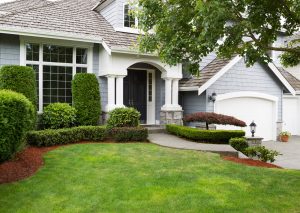 Superb Quality Painting Tulsa OK
Trust your exterior painting project to the professional painters from Tulsa Complete Painting. Our experts will take care of your exterior painting project to our high standards of quality that will last for years to come. Whether you're in need of help for house painting, office building painting, or commercial building painting, our friendly painting experts can help.
We use the latest and greatest painting methods and equipment and can craft any look you'd like. We offer all colors, various levels of gloss, UV-resistant paint mixes, textured paints, and textured wall materials. Are you interested in a stucco look for your exterior walls or a marbled paint look? We can handle anything you'd like, from plain color to bright shiny looks to textured wall finishes.
House Painter Claremore, Collinsville, Bixby, Jenks
Customers in Oklahoma know who to call for all your painting needs. Not only can you see our work on the outside of many Tulsa homes, we also handle the painting of ...
Commercial building painting
Painter for schools
Painting for local Tulsa restaurants
Painter for Tulsa government buildings
Public Park Painting
Excellent Painter for Tulsa Churches
The best painter for strip malls
Hotel painter
And much more!
Best Local Paint Company Tulsa OK
If we can help you with an interior painting or exterior painting project in Tulsa, please contact us for a free quote. Not only do we use the highest quality painting products manned by skilled painting craftsmen with years of experience, we offer 100% up-front pricing on all our painting projects.
Give us a call today at 918-351-2555
You may also fill out the Free Quote form on this website and someone will be in touch with you soon.